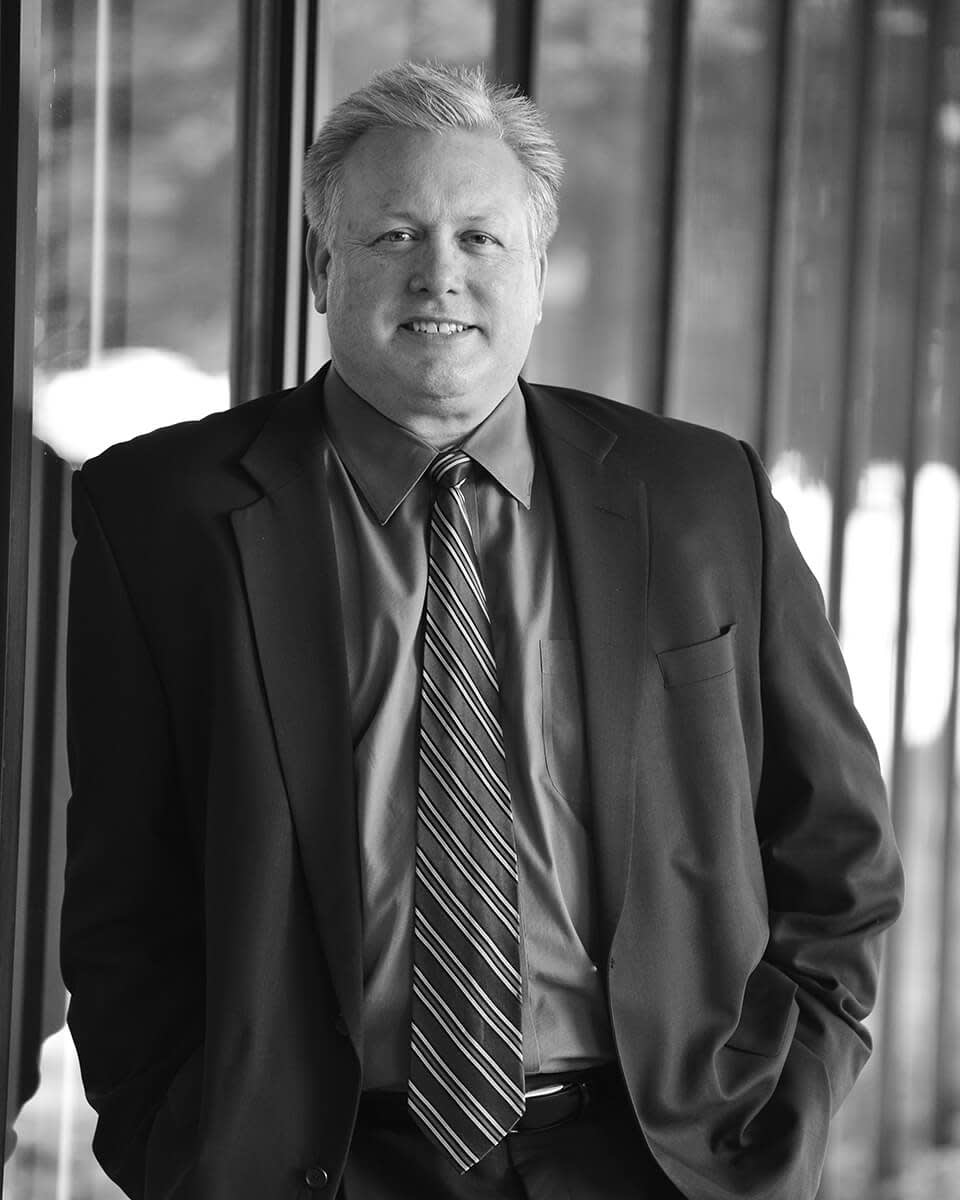 Why Choose Jon R. Boyd?
Short answer: Because we will do a great job for you! But here are some of the other reasons you should select Jon R. Boyd at Cotten Schmidt, L.L.P., as your Family Law Attorney:
Mr. Boyd and his staff keep clients promptly and completely informed of all aspects of their case. All legal documents, emails and letters we send or receive are simultaneously copied to the client. All phone calls are answered by a human being and messages are returned promptly. All client questions are answered. The client is invited to participate as much or as little as they desire regarding the management of their case.
This emphasis on excellent client communication and relationships sets us apart. We are often hired by clients who began with another law firm but who left their prior counsel because of poor service.
Jon R. Boyd Has Extensive Trial Experience.
Mr. Boyd has over 40 years of experience in handling well over a thousand contested family law cases involving a wide range of issues, in many different courts, against many of the top lawyers in DFW. He has tried numerous jury trials and hundreds of non-jury trials and hearings of various sorts, he has taken hundreds of depositions and has attended hundreds of mediations, negotiating settlements to his client's advantage. This is in addition to the hundreds of uncontested and agreed matters he has handled. Many lawyers claim to practice "family law", but they may only handle agreed matters and seldom if ever, go to trial or try to make their client settle.
Jon R. Boyd Is Known and Respected by And Familiar with Most of The Judges, Lawyers and Other Professionals Who Will Be Involved in Your Case.
Jon R. Boyd is well respected for his legal skill and abilities and has a reputation as an honest, aggressive but ethical attorney. This lends instant credibility to you and your case. He also is familiar with most judges' and other lawyers' tendencies which means he is able to better predict how your case may be affected. Jon R. Boyd knows the "unwritten rules" established by local Judges, along with all local rules, policies, and practices. In Family Law, many decisions are left to the individual discretion of the Judge and they are human, meaning their own personal backgrounds, experiences, and education bear on how a judge feels about certain issues. Knowing this can be a huge advantage.
Jon R. Boyd Fights for his Clients
Every lawyer is ethically obligated to zealously represent his or her client. There are some lawyers who do not take this admonition seriously. But not Jon Boyd- the one thing you will hear over and over about Jon R. Boyd is that he will fight for you.
Jon R. Boyd Wins
No lawyer wins every case. Jon R. Boyd does not, either.
However, Jon R. Boyd has won and continues to win many cases- whether by jury trial, bench trials, mediation or simply intimidation, he has been successful for his clients throughout the years. See the Testimonial Section.
Jon R. Boyd Gives Honest, Common Sense Advice in a Down to Earth Way to Make Your Case Easily Understood.
We believe in talking honestly with our clients, advising them of the law and helping them choose from the options available. We do this without trying to force them to pursue things or spend money unnecessarily.
Mr. Boyd has personally been involved in a contested divorce, so he knows what it's like and how emotions can intrude upon logical decision-making to calmly guide you through the process. You always get prompt answers to your questions in easy-to-understand, everyday language. He also is a big believer in using common sense – he believes in explaining your options and letting you choose the course of action with which you're most comfortable, financially and emotionally.
Jon R. Boyd Has a Network of Related Professionals to Assist.
Over the years, we have worked with many mental health professionals, accountants and other forensic experts for use as consultants or testifying experts to aid in the presentation of clients' cases or rebuttal of other witnesses. Knowing these professionals is very helpful.
Jon R. Boyd Enjoys Handling Contested Cases.
Most divorce attorneys have caseloads that are mostly uncontested or agreed matters. Others are simply unwilling or unqualified to handle contested cases. Mr. Boyd enjoys trial work and handling mostly contested cases and takes on many cases from other lawyers once they learn it is contested.
Jon R. Boyd is Up Front About Your Expenses.
Legal fees and related costs can be expensive and we believe we should be clear and transparent regarding all client fee arrangements and handling of funds. Clients are provided with a written fee agreement detailing the terms of the representation. Clients are provided monthly, detailed billing statements showing all services rendered, including dates, nature and amount of time and the costs for each charge. Client payments are held in Trust ( similar to Escrow) until fees are earned. There are no Non Refundable payments. If fees are not earned, they are refunded.
We know what other lawyers charge and we know our rates and fees are very competitive. Occasionally, for certain groups of clients such as veterans or members of Fathers for Equal Rights, we will charge on a sliding scale. We also offer flat fees upon request.
Jon R. Boyd is Easily Accessible with Plentiful Free Parking.
We are located on the 20th floor of the Pier One Bldg. at 100 Energy Way, Suite 2000, Ft. Worth. Mr. Boyd is a partner at the firm of CottenSchmidt, LLP, with highly experienced partners, associates, paralegals and other staff. Our building is situated on the west side of downtown Ft Worth, just off of Forest Park Blvd, just 2 blocks N. of the W. 7th St Street Bridge. We are easily accessible from Forest Park Blvd. or Weatherford Dr. We have free parking and a cafe in the building.
Many Satisfied Clients Have Provided Positive Reviews,
Over the years, Jon R. Boyd has received numerous accolades and reviews from his clients. For more, see the Testimonial Section tab.
Jon R. Boyd's practice is not limited to divorce. He handles all types of Family Law issues, such as:
Divorce or Annulment

Defense against claims for Spousal Maintenance

Modification or Enforcement of prior orders

Child Custody (Managing Conservatorship)

Child Support

Visitation

Paternity

Defense of Termination of Parental Rights

Step-Parent and other Adoptions

Substance and Alcohol Abuse issues

Family Temporary Possession Agreements

Marital or Pre-Marital Agreements

Interstate Jurisdiction issues

Common-Law Marriage

Cohabitation Agreements

Defense of Attorney General actions

Defense of CPS allegations of abuse or neglect
In Fort Worth / Tarrant County and DFW
We serve many cities, including: Fort Worth, Keller, Saginaw, HEB, N. Richland Hills, Frisco, Allen, McKinney, Prosper, Little Elm, The Colony, Lewisville, Denton, Richardson, Carrollton, Farmers Branch, Addison, Dallas, and Cleburne.
We also have many clients who employ Mr. Boyd to travel to other areas of Texas to represent them, so he has been to many rural counties and to most of the larger cities in Texas. Typically our clients (or their financial backers) are middle to upper-middle to upper-income folks who want and are willing to pay for quality, professional legal representation, but who want value for their money and don"t want to spend needlessly, such as cities in and around Hood County, including: Fort Worth, DeCordova, Pecan Valley, Cresson, Tolar, Cleburne, Glen Rose, Stephenville, Weatherford, and Benbrook.
We Are Easy to Talk To!
We can help you through this difficult time in your life. Just contact us today, and Mr. Boyd and his seasoned staff will give you the benefit of our experience and knowledge to help you decide which course of action is best for you and your children.